Well, for those of you who couldn't be here... I've posted a few photos to let you know how things are going. We're having a lovely time at the Bolger Center. Joe has done a great job organizing.
The Concours went really well. The venue was great, there was a live band, and we were very visible to to the general public as a marque. We were around 50 cars strong. I learned a lot about Tiger and Alpine chassis participating as a judge. (and my Authorized Rootes Service jumpsuit came in handy for inspection of the undersides of the show cars).
We just got back from the BBQ, and I'm just about ready to doze off. Beer was not overlooked as a feature of the hospitality room.
(Click on photo thumbnails for a closer view)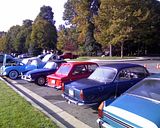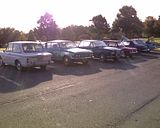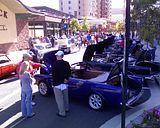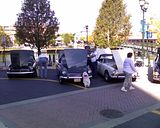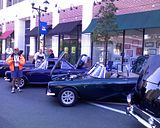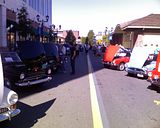 Tomorrow... Autocross !